With April beckoning us all in it is time to think about the official selections for Global Read Aloud 2015.  While the picture book author has already been selected, (to see who it is, go here!), I now set my sights on the incredible chapter books that will be molding our connections as we kick off October 5th.  Please take a moment to read about the choices and then cast your vote.  If your favorite book is not on the list, please submit it under other, who know's, it may just end up being a contender any way!
This is the final category to have its short list released.  I love this category because it tends to be one of the two choices I read to my own students, so a lot of thought goes into the incredible books that may become the official book.  Any of these books are worthy of the title, I hope you agree, so here they are in no particular order.
Twelve-year-old Fern feels invisible. It seems as though everyone in her family has better things to do than pay attention to her: Mom (when she's not meditating) helps Dad run the family restaurant; Sarah is taking a gap year after high school; and Holden pretends that Mom and Dad and everyone else doesn't know he's gay, even as he fends off bullies at school. Then there's Charlie: three years old, a "surprise" baby, the center of everyone's world. He's devoted to Fern, but he's annoying, too, always getting his way, always dirty, always commanding attention. If it wasn't for Ran, Fern's calm and positive best friend, there'd be nowhere to turn. Ran's mantra, "All will be well," is soothing in a way that nothing else seems to be. And when Ran says it, Fern can almost believe it's true. But then tragedy strikes- and Fern feels not only more alone than ever, but also responsible for the accident that has wrenched her family apart. All will not be well. Or at least all will never be the same.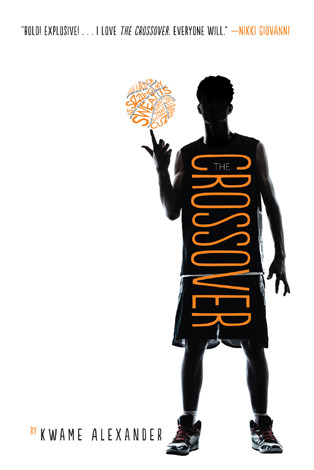 ""With a bolt of lightning on my kicks . . .The court is SIZZLING. My sweat is DRIZZLING. Stop all that quivering. Cuz tonight I'm delivering, "" announces dread-locked, 12-year old Josh Bell. He and his twin brother Jordan are awesome on the court. But Josh has more than basketball in his blood, he's got mad beats, too, that tell his family's story in verse, in this fast and furious middle grade novel of family and brotherhood from Kwame Alexander ("He Said, She Said" 2013).
Josh and Jordan must come to grips with growing up on and off the court to realize breaking the rules comes at a terrible price, as their story's heart-stopping climax proves a game-changer for the entire family.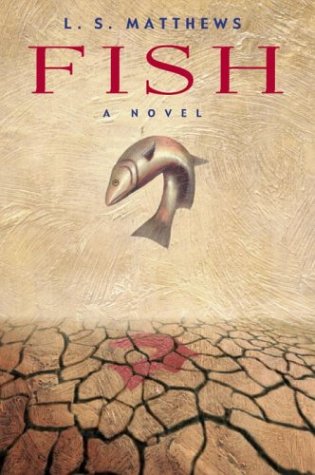 "My story starts the day that my parents told me we must leave our adopted home forever. Because of the soldiers and the drought we barely had enough to eat and we could no longer stay to help the people in our village.
Right before we were leaving I saw a fish in a small brown puddle and I knew I had to take it with me. The journey would be hard to get across the mountains–to the safety of the border and the people there who could help" us." Yet when I put the fish in the pot I never realized what we would have to face. It never occurred to me to leave Fish behind.
There you have them; 3 incredible books that are sure to make us think, discuss, and connect.  Vote for your favorite here.