With April beckoning us all in it is time to think about the official selections for Global Read Aloud 2015.  While the picture book author has already been selected, (to see who it is, go here!), I now set my sights on the incredible chapter books that will be molding our connections as we kick off October 5th.  Please take a moment to read about the choices and then cast your vote.  If your favorite book is not on the list, please submit it under other, who know's, it may just end up being a contender any way!
This category is one of the larger categories every year and the choice is read in thousands of classrooms around the world.  It therefore never gets any easier to pick the book because there are such incredible books out there to be read and shared.  Once again they are presented in no particular order.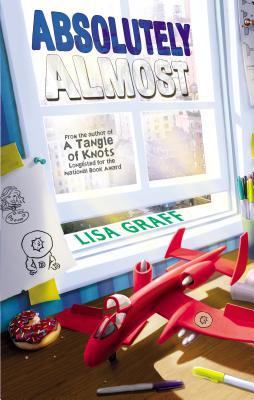 Albie has never been the smartest kid in his class. He has never been the tallest. Or the best at gym. Or the greatest artist. Or the most musical. In fact, Albie has a long list of the things he's not very good at. But then Albie gets a new babysitter, Calista, who helps him figure out all of the things he is good at and how he can take pride in himself.
Do you believe in magic?
Micah Tuttle does.
Even though his awful Great-Aunt Gertrudis doesn't approve, Micah believes in the stories his dying Grandpa Ephraim tells him of the magical Circus Mirandus: the invisible tiger guarding the gates, the beautiful flying birdwoman, and the magician more powerful than any other—the Man Who Bends Light. Finally, Grandpa Ephraim offers proof. The Circus is real. And the Lightbender owes Ephraim a miracle. With his friend Jenny Mendoza in tow, Micah sets out to find the Circus and the man he believes will save his grandfather.
The only problem is, the Lightbender doesn't want to keep his promise. And now it's up to Micah to get the miracle he came for.
Ally has been smart enough to fool a lot of smart people. Every time she lands in a new school, she is able to hide her inability to read by creating clever yet disruptive distractions.  She is afraid to ask for help; after all, how can you cure dumb? However, her newest teacher Mr. Daniels sees the bright, creative kid underneath the trouble maker. With his help, Ally learns not to be so hard on herself and that dyslexia is nothing to be ashamed of. As her confidence grows, Ally feels free to be herself and the world starts opening up with possibilities. She discovers that there's a lot more to her—and to everyone—than a label, and that great minds don't always think alike.
I hope you love these contenders as much as I have!  Happy voting.