I have been losing sleep weighing all of the incredible choices that have been submitted and proposed for this year's Global Read Aloud.  Many conversations have been had, books have been test read aloud, and while a few are the books chosen by the most votes, some are not.
Picking our books for the Global Read Aloud is never easy, in fact, I think it gets harder every year since we try to match the incredible experience from the year before.  Every year so far, we have been able to do so., and I hope this year is no different.
With an emphasis on perspective this year, I feel that all of the books and picture book author chosen will help us see the world in a new light.  Will help us make connections.  Will help us build community both within our own classrooms, but also with all the thousands of classrooms that will participate.  As usual, I hope you like them, I hope you read them, and I hope you read all of the amazing contenders as well.  Deep breath here.
The chosen are…
Picture Book Author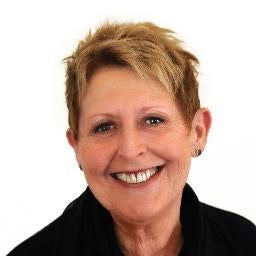 Australian author Mem Fox has been a contender for a few years, so I am thrilled to have her be the chosen focus of our picture book study. With her enthralling storytelling, her many books focused on the ordinary and not so ordinary, and the perspective she brings her impact on the Global Read Aloud community promises to be profound.
Week one:
Early Readers
 I first fell in love with
Fenway and Hattie
after meeting the author, Victoria Coe, at ILA.  Her enthusiasm for Fenway and his perspective as a dog made me read this book the very next day.  Fenway and the story of how he sees the world is one that is bound to make us laugh but also see our world in a different view; what can happen when we simply change our perspective?
Upper Elementary/Middle Grade
 Every year this age group gets the most votes and every year this feels like one of the hardest decisions.  One book kept coming back to me night after night; the story of Roz and the perspective she brings to community, empathy, and the acceptance of others.  I hope that
The Wild Robot by Peter Brown
helps up all see the world for how similar we all are, rather than our differences.
Middle School
Again, a popular voting category and one that I hold dear to my own reading experience as this is typically the book I read aloud.  With a fear of others, of refugees, of anyone that does not look like us, supposedly does not think like us, I wanted to read a book aloud that will allow deep conversations, connections, and a collaboration between different subject areas.  While this
A Long Walk to Water by Linda Sue Park
 is not new, it is still incredibly relevant for the perspective it brings to us as we uncover the story of Salva and the Lost Boys of Sudan.
Young Adult
I have read
A Monster Calls by Patrick Ness
aloud with a small class this year and have been blown away by their conversations.  This book, which has been made into a movie as well, is sure to make kids think, make them share, and also make them reflect on how they treat others.
So there you have it.  I hope you like them, I do, a lot.  This year's project kicks off October 2nd, you can sign up right here on the website, and remember; the age designations are not set in stone – read the books and select the one you think will work best for your students.