It never gets any easier it seems; picking just the right book and author for the Global Read Aloud year after year.  The problem, and it is a great one indeed, is that there are so many worthwhile books out there, so many incredible stories being written by authors who would love for their books to be read aloud.  So while I continue to update my contenders page as soon as I read something worthy, there are a few new additions I want to highlight so far.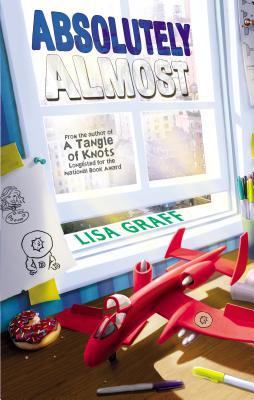 One of the books that has stuck with me the longest has been Lisa Graff's Absolutely Almost.  As I read this book I couldn't help but hear the conversations that would occur in classrooms around the world, and why this has to be read by as many people as possible, why?  From my review, "Because it takes what could be a fairly simple story and brings us right into it.  The main character Albie is not extraordinary and in it is here that story's power lies.  We can relate.  We can feel the joy and the pain.  We are right there navigating with him.  We cheer for him and we hope for him.  This story will be recommended to all kids I meet and I teach."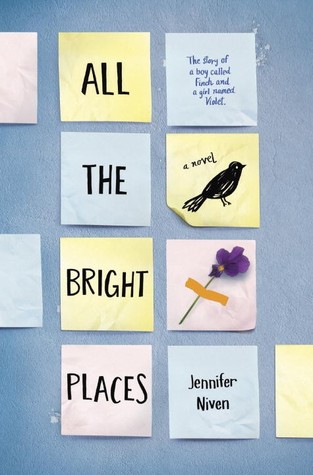 Another book, for middle school/high school read aloud being considered is All the Bright Places by Jennifer Niven. As I rote in my review of it, "I don't know how the author took such a hard topic, and one that many of us have experienced firsthand, and spun a beautiful story around it, but she did, and my reading life is better because of it."  This book is a game changer, no matter whether it becomes the GRA pick or not.  This book needs to be read, discussed, and shared.  My only problem at the moment is that my copy has disappeared.
Also for middle school/high school is the powerful punch of a story written by Meg Medina called Yaqui Delgado Wants to Kick Your Ass.  As I said in my review of it, "This book, with its story line that is all too familiar and yet brings such a new perspective to what it means to be bullied and the debate that surrounds us daily in our school.  This book, with its characters that are real and make no excuses.  With its events that could have been lifted from so many lives.  This book should be in every middle school classroom and up."  Think of how students would connect and the difference they could make!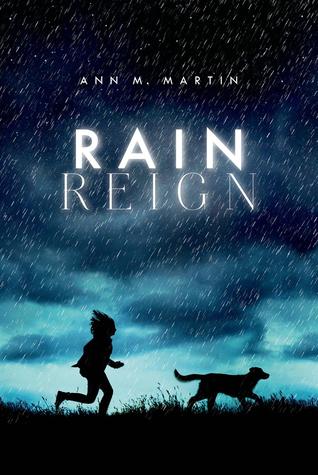 Returning to the younger grades, a book that has stayed with me is Rain Reign by Ann M. Martin.  As I said in my review, "Rain Reign seems simple enough, this isn't a book with a lot of action but it is within this more delicate story that its power lies.  I couldn't help but wonder what Rose would say next, how she would react, and what would become of her.  I read this book in one night and was truly sad when it ended.  Not because of the ending, but because the story was finished, I would no longer be a part of Rose's life and that was sad."  The conversations, connections, and empathy this book would create cannot be denied.
Also for 4th grade and up is the new book being released by Lynda Mullaly Hunt called Fish In A Tree.  While the GRA has never had an author be repeated, this is the book that may change that, as I said in my review, "You are sucked into Ally's story and the emotional connection you make with her, Keisha, and Albert cannot be denied.  As I read it, I couldn't help but think of the incredible connections and conversations this book would spark.  How so many of my students would find themselves within the pages, how so many of my students would find hope within the story."  And that is exactly the type of book the GRA thrives on.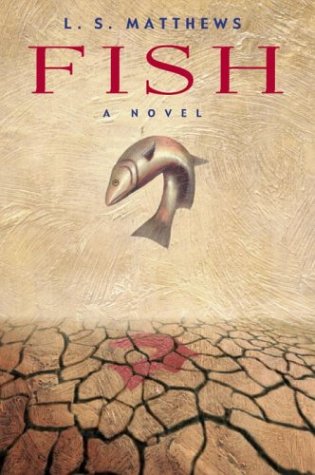 And finally, I have been asking for international book submissions and have slowly been ordering them as I can afford it.  One of the books that I loved reading was Fish by L.S. Matthews.  A small book that had a big story, or as I said in my review, "Throughout the book I could hear the conversations this book would prompt, how it would keep students at the edge of their seats wondering what would be around the next corner, on the next page.  I also knew that this is a gateway book; one that can lead to a wealth of discovery about the world and the history of Africa and other continents."
As you can see, the field of books being considered is already filled with incredible books, but the decision is far from made.  The next 4 months will be spent reading as many books as I possibly can and thinking very hard about the conversations they could inspire.  It is not too early to sign up to become a part of the 2015 Global Read Aloud, nor is it too late to suggest a book.  If you are an author and you would like your book to be considered, please see here for more information.